The Silver Society
The Silver Society was founded in 1958 to advance the study of silver of all periods, places and forms. A London-based international organisation, our object is also to widen the appreciation and knowledge of work in silver, including plated wares, as well as in other precious metals such as gold and platinum.
Members of The Silver Society are collectors, authors, museum staff, researchers, dealers, auctioneers, working silversmiths and other interested individuals who share a common interest in silver. Membership is international with more than a third living outside the United Kingdom.
We publish an annual journal, Silver Studies, to which it is possible to subscribe without being a full member of the Society.
Please follow this link for more details
WE ARE VERY PLEASED TO ANNOUNCE THAT:
THE WINNER OF THE SILVER SOCIETY PRIZE FOR SILVERSMITHING 2020
AWARDED TO A YOUNG SILVERSMITH AGED UNDER 35 IS
MANASI DEPALA FOR HER DREAMY DISH
THE PRIZE FOR BEST NEWCOMER IS AWARDED TO:
KATIE WATSON FOR HER CIRCLE OF LIFE DISH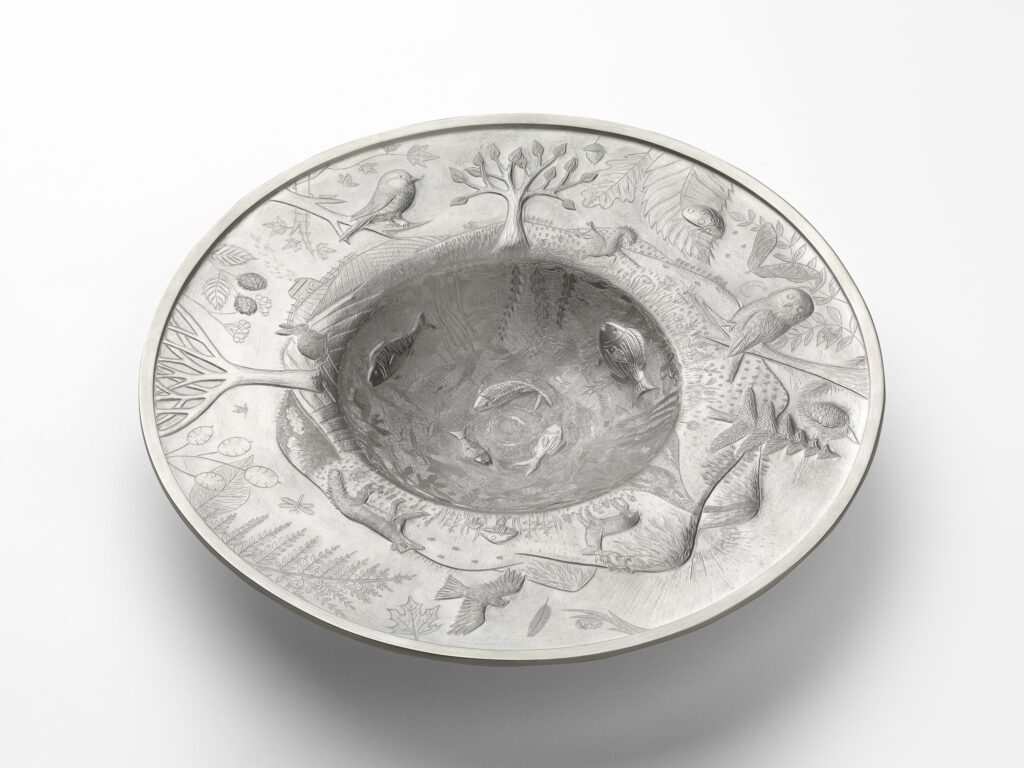 The judges said that Manasi has produced an extremely beautiful dish which demonstrates her great technical accomplishments in both chasing and silversmithing. The low relief chasing is crisp and sharp; it takes a great deal of skill to outline and chase decorative images in low relief, especially as they flow over the tightly curved surfaces of the dish into the centre. Work of this standard requires a high degree of control to perfect and the final finishing is of an extremely high standard.
Manasi's design fuses her Indian and UK heritage and is a juxtaposition of both Indian and British Arts and Crafts traditions making it unique and intensely personal. We applaud her for a very pleasing well-made design – it is a quite remarkable achievement for someone of her age who is still at the start of her career. We really look forward to seeing how she develops and hope that this opportunity will help her progress her work and her career. The Dreamy Dish is a shining example of a piece of work by an emerging silversmith who will grow with confidence and go on to produce many more wonderful commissions.
Manasi has commented: I am delighted to win the Silver Society Prize for my Dreamy Dish. Due to its undulating shape, it has been the most difficult piece of chasing I have attempted so far, but I am looking forward to pushing myself to make even more exciting and challenging pieces of silver in the near future.
Winning this prize at such an uncertain time is encouraging and a real boost to help me pursue my passion for silver. I am excited and looking forward to the opportunities that winning this prize will create.
The judges felt that, for someone just embarking on their career, Katie's work demonstrated great potential to become a fine silversmith. She possesses the ability to tell a story through her very individual approach to decorative chasing and exhibits a considerable competency in the construction of such an ambitious piece. Her personal chasing style, which is self-taught, is uniquely distinctive and we hope that, through supporting her with this award, she will continue to develop and refine her chasing and repousse skills alongside her making. We were particularly impressed by the complexity of the dish which was created ib 2020 without any one-to-one physical support. We are confident that her work will become more accomplished, tell even more interesting stories and be ever more beautiful.
The judges of the competition were so delighted with the quality of the submissions for the Silver Society Young Silversmith Prize we thought that you would enjoy seeing them: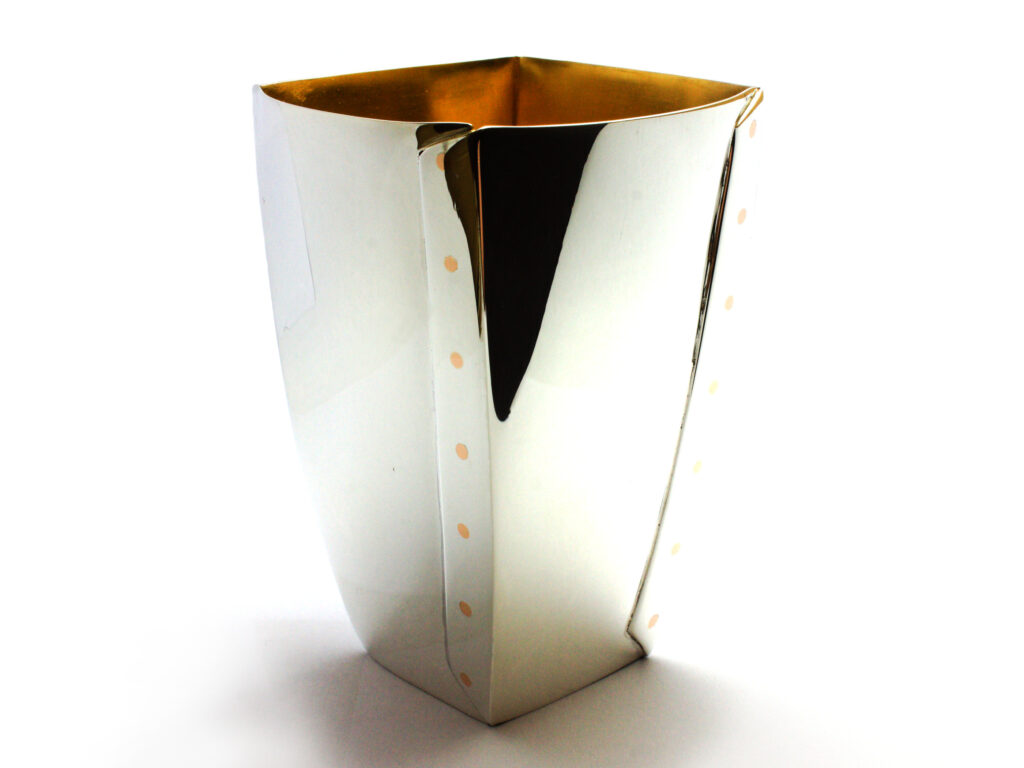 Jessica Jue – Amesiella Dish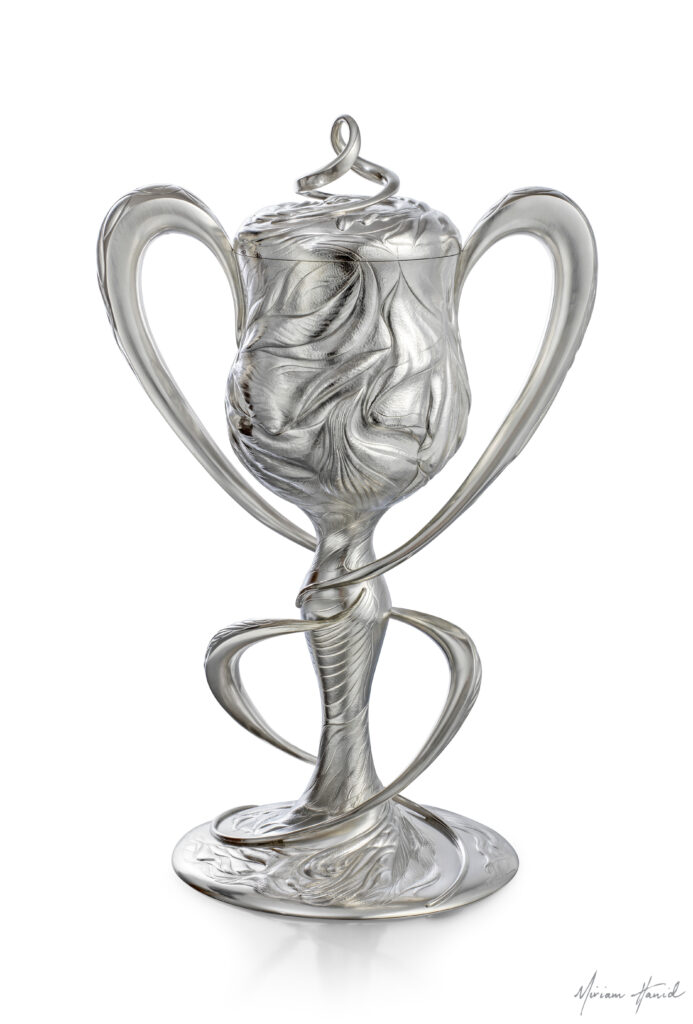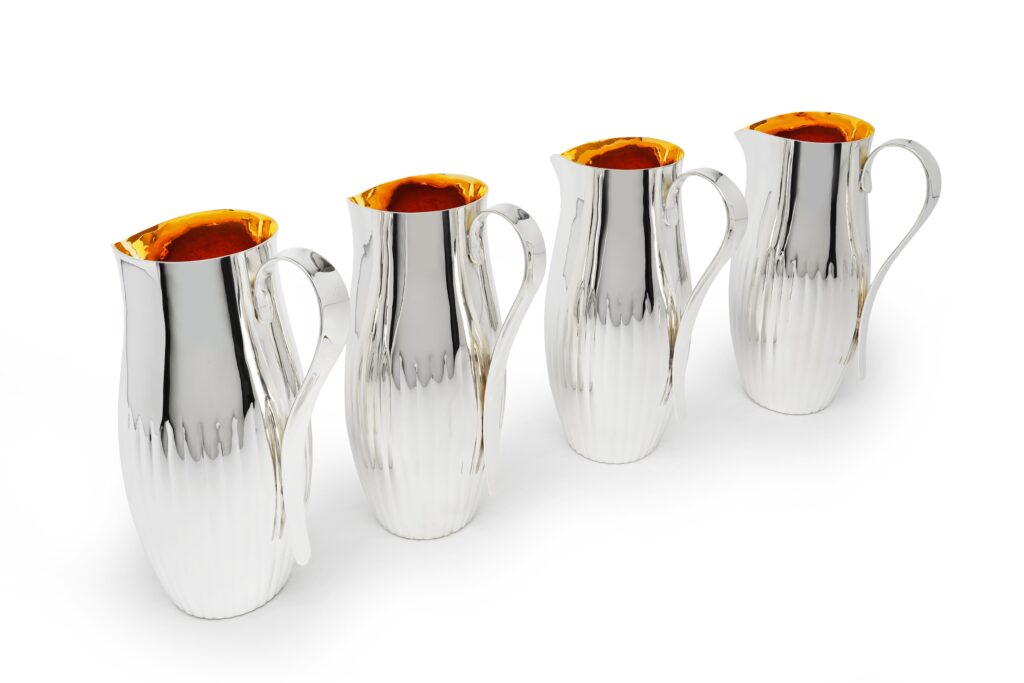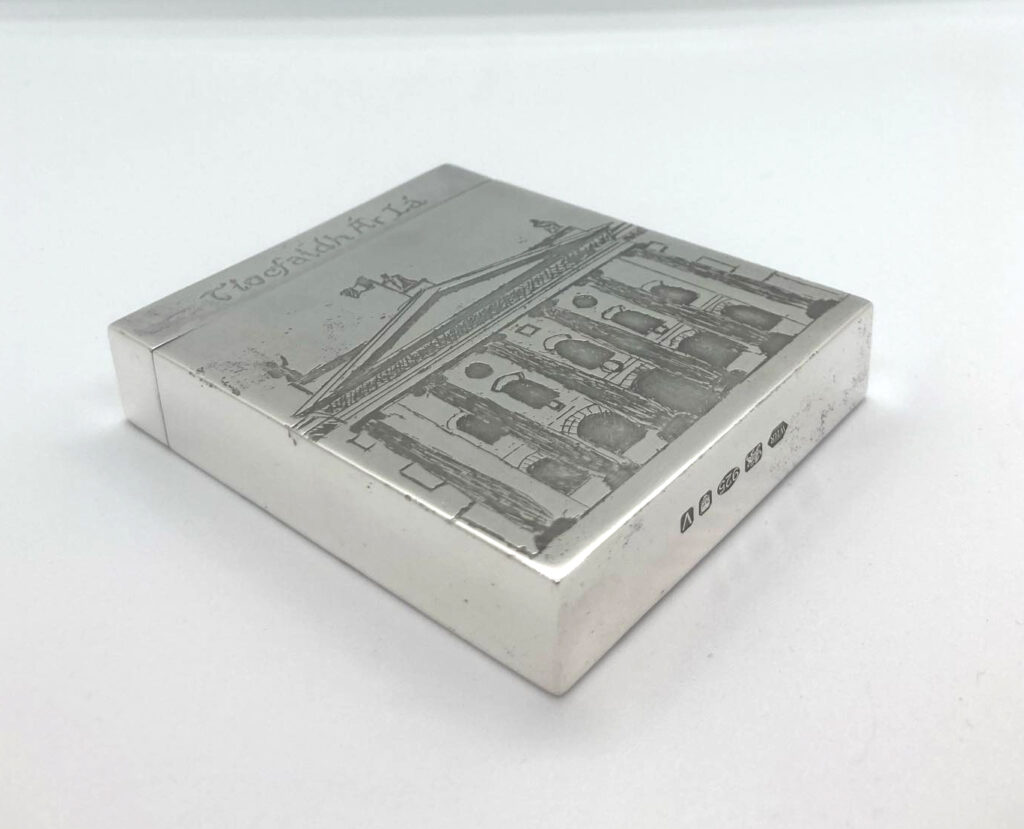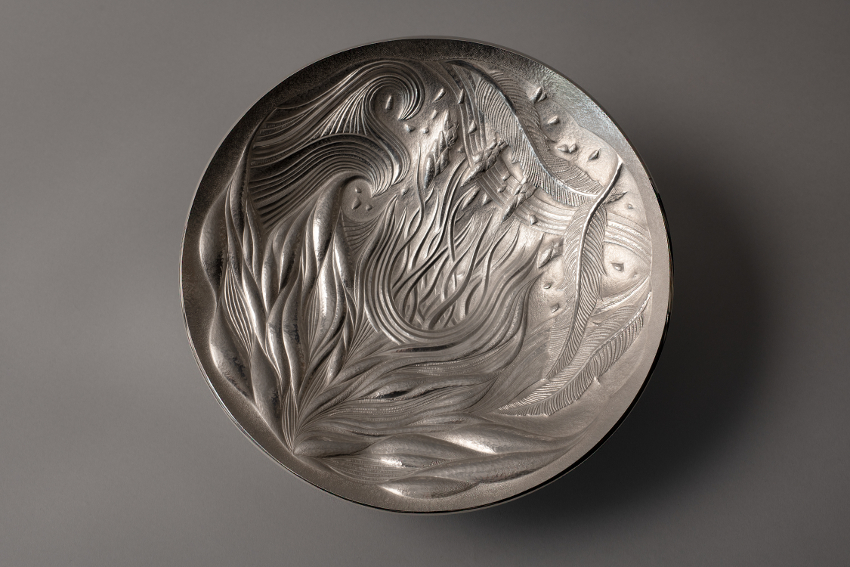 Next Members meeting 21 June 2021