The Silver Society
The Silver Society was founded in 1958 to advance the study of silver of all periods, places and forms. A London-based international organisation, our object is also to widen the appreciation and knowledge of work in silver, including plated wares, as well as in other precious metals such as gold and platinum.
Members of The Silver Society are collectors, authors, museum staff, researchers, dealers, auctioneers, working silversmiths and other interested individuals who share a common interest in silver. Membership is international with more than a third living outside the United Kingdom.
We publish an annual journal, Silver Studies, to which it is possible to subscribe without being a full member of the Society.
The Silver Society provides regular updates on interesting talks, art fairs, exhibitions and events in the UK and further afield. For information regarding members only events, please login to the Members' Area here
Why join The Silver Society?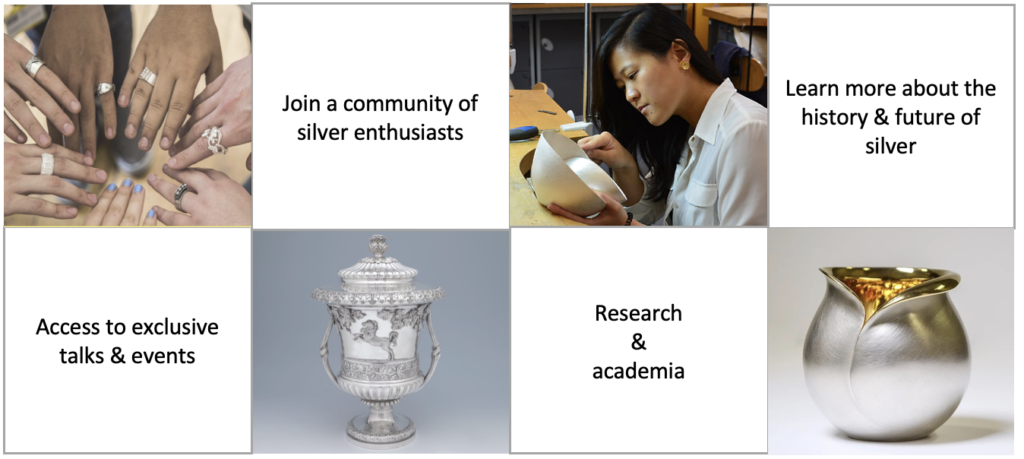 Interested in becoming a member?
Just click on the 'Cymric' Arts & Crafts buckle below to find out more about our membership options: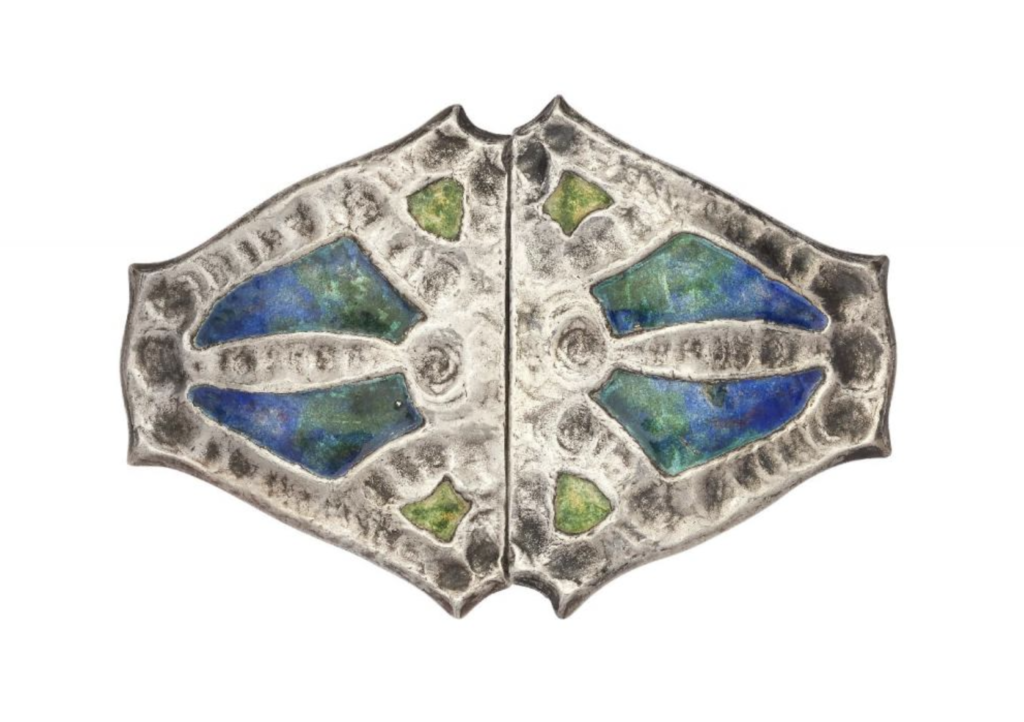 The Silver Society Prize 2022
The closing date for submissions for our annual silversmiths' prize of £1000 is 30 September 2022. Please follow this link for details
Robert Barker Bequest Research Grant
Applications are invited for the 2022 grant. The closing date for applications is 4 September 2022. Please follow this link for details.
Monday 24 October - Goldsmiths' Centre