---
Due to the unprecedented Coronavirus situation, all exhibitions and events are likely to be cancelled or postponed. Please check with the relevant website to find out the latest situation.
News
Silver Society Zoom Lectures 
---
Presented on 20 July 2020
Alice Minter: Harache, Margas and Pantin: Three families of celebrated Huguenot goldsmiths and their French origins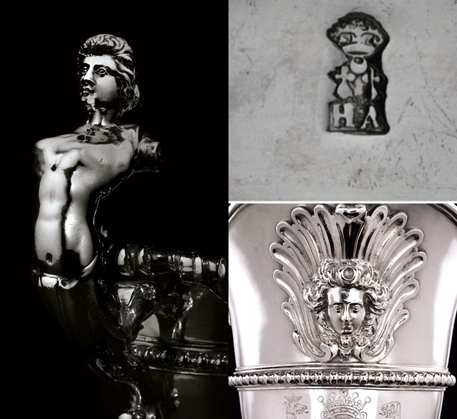 Alice Minter, Rosalinde & Arthur Gilbert Curator at the V&A, London explores the origins of three families whose descendants went on to have a significant impact on the history and design of British silver from the late seventeenth century onwards. Please click on this link to view.
---
Presented on 28 June 2020
Gareth Harris: Gold, Moss and Bananas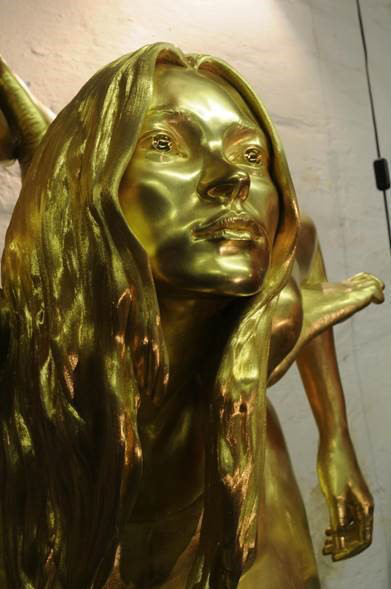 What do these three have in common? They all created major challenges to the silversmith Gareth Harris of Smith and Harris. In an intriguing talk he describes the challenges of working in gold as opposed to silver and explain why gold demands different working and why it is that cost is not the only reason that gold is so rarely used to make large-scale pieces. He discusses the extraordinary difficulties posed by objects such as the life-sized gold sculpture 'Siren' (2008) made for the sculptor Marc Quinn of Kate Moss from 50 kilos of 18 carat gold. Please click on this link to view
---
Presented on 10 June 2020
Sumptuous Summits: the meetings of Henry VIII and Francis I

The Silver Society is delighted to share the video of our first Zoom Lecture with everyone.
Dr Timothy Schroder gave this fascinating, live lecture twice in June, due to popular demand. The lecture celebrates the 500th anniversary of the start of the famous meeting of Henry VIII and Francis I at the Field of Cloth of Gold in 1520. Please click on this link to view.
To buy a copy of Timothy Schroder's book, 'A Marvel to Behold': Gold and Silver at the Court of Henry VIII please click on this link: https://boybrew.co/Marvel
---
The Silver Society Prize for Silversmithing
Awarded to a young silversmith under thirty
Many congratulations to the 2019 winner, Samuel Waterhouse. The award was made at Goldsmiths North, Sheffield, which was hosted in the magnificent setting of Cutlers' Hall. Sam's award was for a patterned vessel in fine silver (999) and Keum-boo. A full article about the award is in the 2019 edition of our journal Silver Studies.