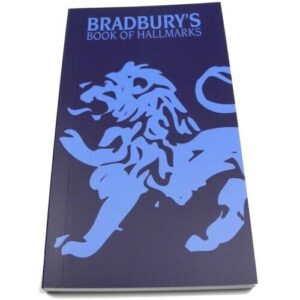 ISBN 9781872212098. 36th Edition.
£25.00 for the special edition and £15.00 for the standard edition (plus £3.00 postage and packing per book). Discounts are available on orders over 100 copies. A donation from the sale of each book will go to Mary Parsons Charity for retired silversmiths.
This new edition marks the 245th anniversary of the Sheffield Assay Office. This unique little pocket-sized reference book is of great value, providing you with the marks of origin on English, Scottish and Irish silver, gold, platinum and palladium, and on foreign imported silver and gold plate. There are updates on the amendments to the Hallmarking Act 1973. It also includes details of further marks that appear on precious metals until 2023.
To obtain a copy, please ring 01142 318152, Click to Email, or write to the Editor and Publisher, Sheffield Assay Office, Guardians' Hall, Beulah Road, Hillsborough, S6 2AN.